---
Enjoy movies, sports, or your favorite TV shows from the comfort of your home. Now, more than ever, home theaters are a must for smart home owners.
---
---
---
Home theaters allow for a unique, cinematic experience, inside of your home. Installing a home theater in your home is an investment that takes time and strategic planning, but provides you with the ultimate entertaining space that keeps on giving. A custom home theater is not only for the movie-lover, it is a luxury entertaining space that allows you to immerse your senses in a surround sound, big screen, experience. It's the perfect go-to spot for friends to enjoy the big game or the next binge-worthy series, and a space you'll never want to leave because the viewing experience brings it all to life. Learn more about how Digital Horizons and Control4 can bring it home for you.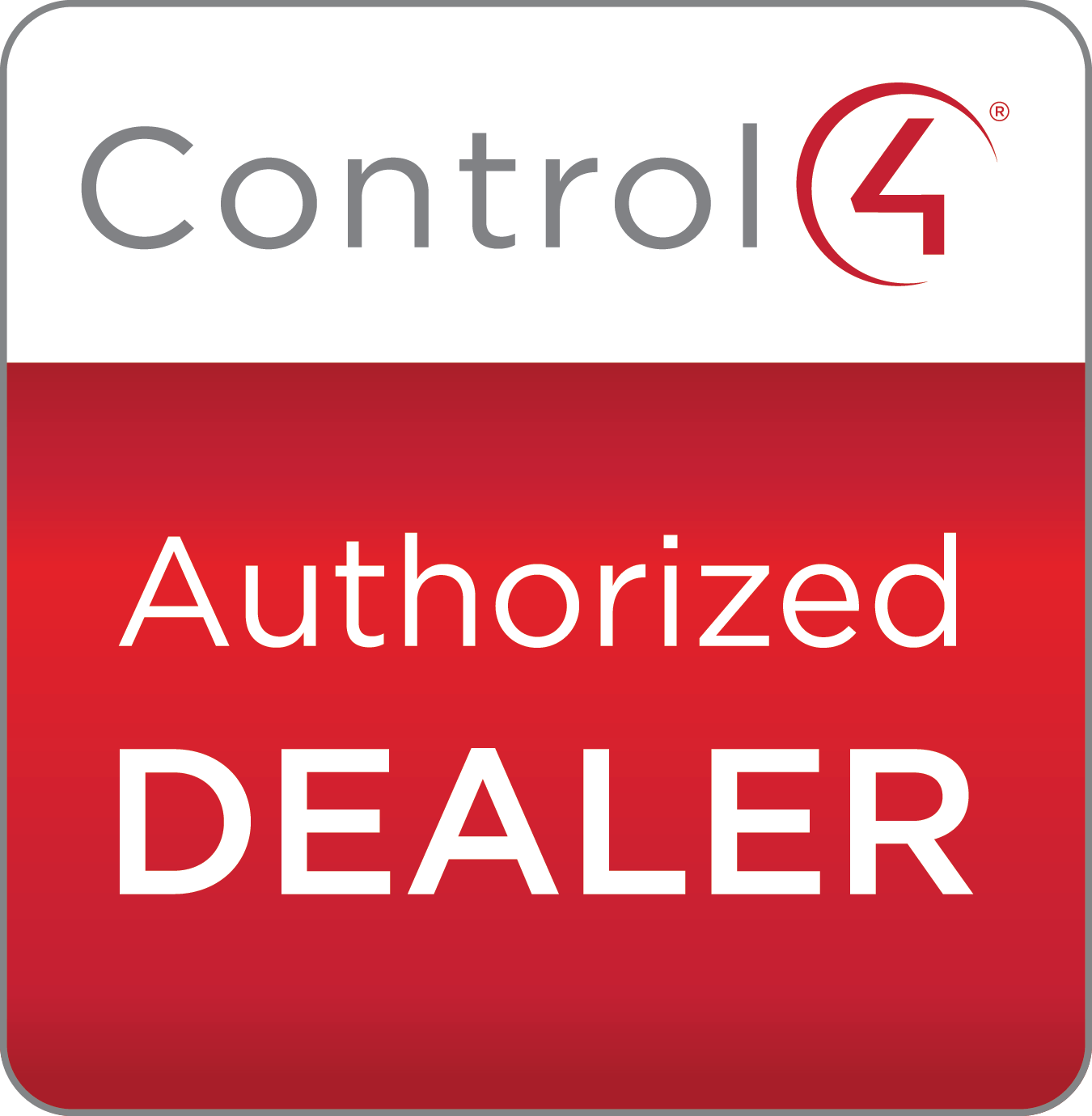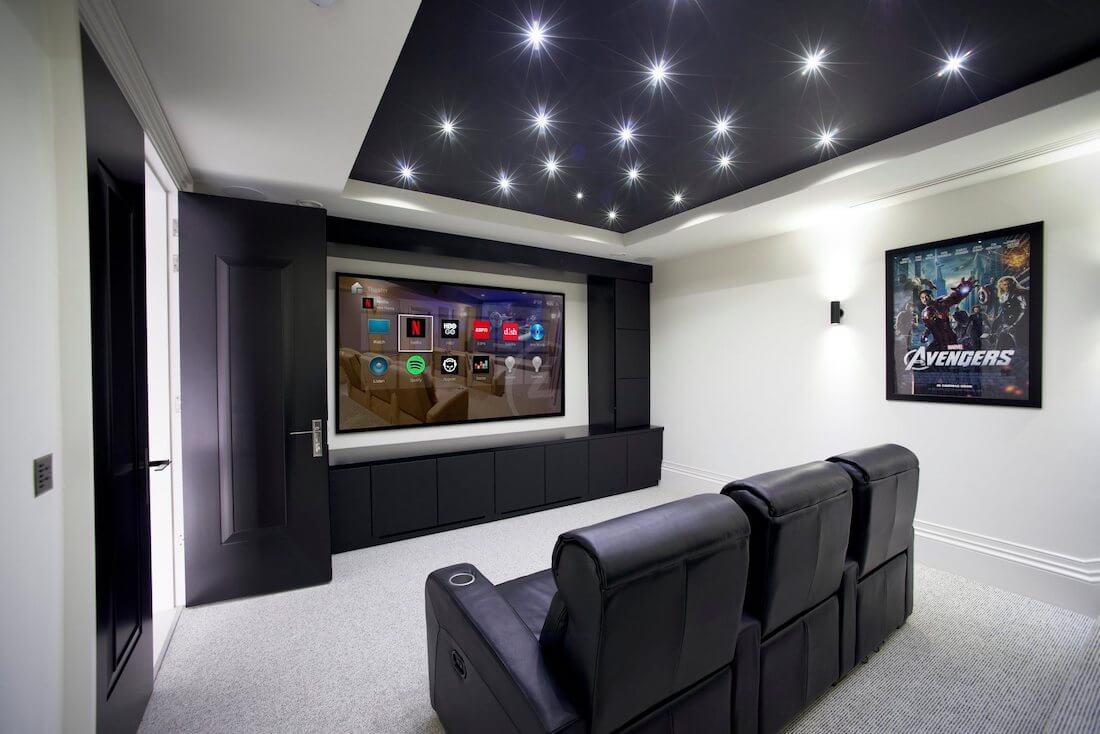 ---
Home Theater Installation
Whether you are in the process of building your dream home, vacation home, or want to build a custom home theater in your existing space, Digital Horizons will bring your home theater dreams to life. We handle every step of the home theater installation process. Our professionally-trained technicians and knowledgeable designers will assist you with every aspect of your home theater.
---
---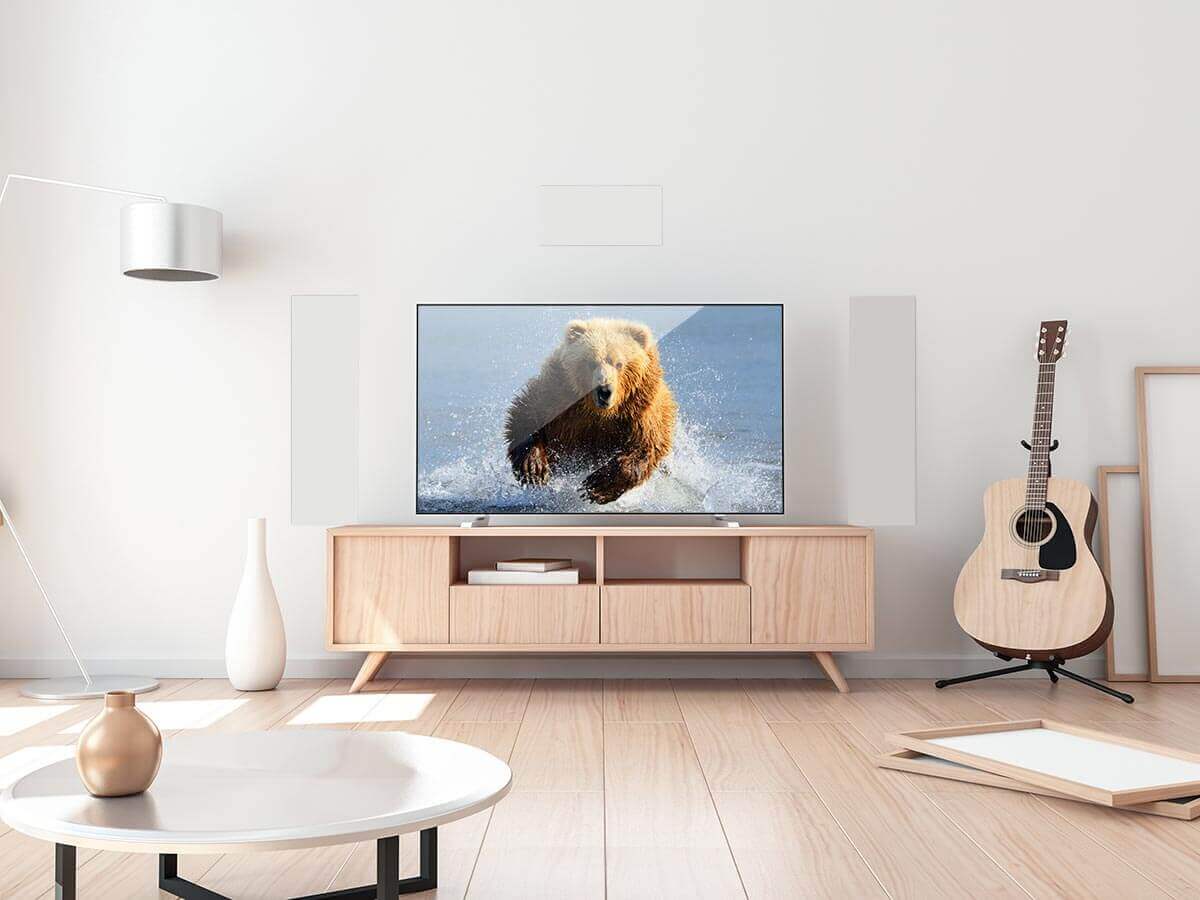 ---
Where a home theater is designed to give you a true cinema feel in the comfort of your home, a media room is a multi-purpose room with a comfortable sitting arrangement, perfect for a lazy Friday night at home. In a typical media room, a large 4k/8k television provides that video experience. The TV is complemented by in-wall, in-ceiling, or even soundbar speakers. A media room allows for flexible use of space and is perfect for a smaller budget. Our designers will guide you through the choices and answer your questions to help you make the best decision for your family.
A smarter remote for a better home theater experience
Designing and installing the ultimate home theater is all for nothing if it's not easy to use. Pair your home theater with the latest Control4 smart home technology for the best experience possible.
Dolby Atmos 360° surround sound. Immerse yourself in the three-dimensional sound of Dolby Atmos in your very own home theater. Atmos sends sound above and around you with pinpoint accuracy, putting you in the middle of the action. Whether you are watching an epic battle scene or the final touchdown. The true-to-life sound puts you inside the action. Dolby Atmos is the latest breakthrough in surround sound technology.