---
Board Room Audio Video Specialists
Staying connected is part of business today. Whether you're a board room of three or one hundred, we have solutions for any size organization.
---
---
---
Video Conferencing For The Modern Workforce
The modern workforce is mobile. It's also spread across the globe. Video conferencing brings your workforce together like never before. Collaborate, share documents, and more with video conferencing solutions designed and installed by the professionals at Digital Horizons. Digital Horizons carries everything you need to meet your video conferencing goals. Speak with one of our design consultants today. We'll put together a strategy that fits your business like a glove.
---
Enhance the power of your next presentation with the professionals at Digital Horizons and Crestron. With a simple touch, control the lights, lower the screen, and power your projection system. Manage it all from an easy-to-use interface via Crestron.
---
---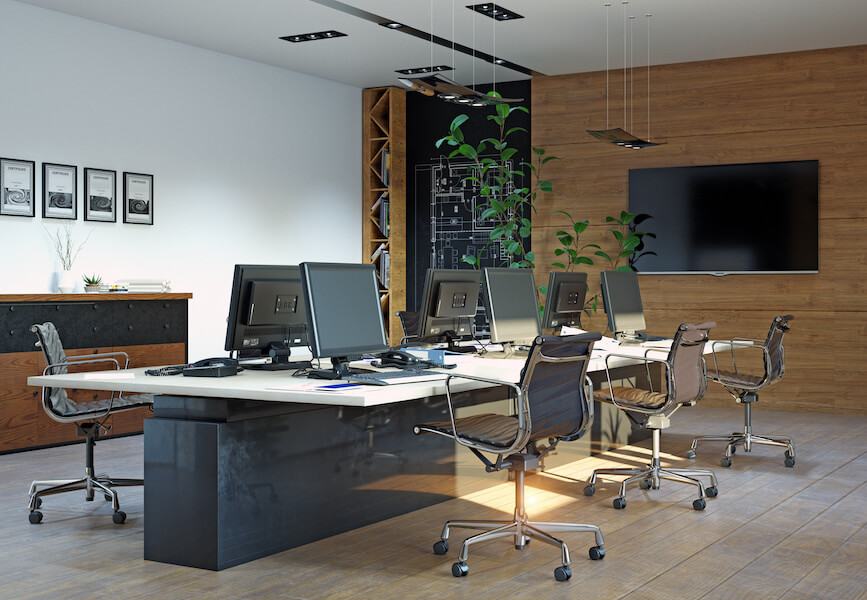 ---
Automation Designed For Business
The technology in your business can make or break your biggest presentations. Imagine being able to control everything in your conference room with a simple touch. Set the tempo with the perfect lighting scene. The shades close automatically, the projector lights up an award winning presentation. All that and more is possible with Crestron and Digital Horizons as your trusted partner.